Dr. Jacquelyn D. Marshall
DVM
Jacquelyn D. Marshall, D.V.M. graduated with honors from Texas A & M University, College of Veterinary Medicine in 1988. She practiced in a mixed animal practice until 1991 when she opened Kleinbrook Animal Hospital. Dr. Marshall holds degrees in Biomedical Science (BS), Veterinary Science (BS) and a Doctorate of Veterinary Medicine. Dr. Marshall has focused on dentistry over the years, and developed skills in dental radiography, and surgical dental extractions.

Her goal in practice is to provide pets and their owners a facility where all their companion animal needs are met with compassion, thoroughness and attention to detail. She makes a point to get to know her clients, and focuses on reducing the anxiety of both pets and their Owners. Your pet's complete ongoing care is her primary focus.
Our Office Manager
Erica Morales
Office Manager
Erica has been with Kleinbrook Animal Hospital since 2014. Before coming to Kleinbrook she has worked in Animal Emergency, Veterinary Ophthalmology, Exotics, and Horses. Her focus is excellent customer service and treating your pets as part of the family. With a lifetime of experience in the Veterinary industry, she brings structure and guidance to all the staff and makes it a priority to get to know you and your fur-baby.
After making sure all pets and clients are happy, staff is taken care of and Dr. Marshall all caught up on appointments…. Erica heads home to her husband, 2 wonderful kids, her silly Jack Russell mix Hunny Bunz & adopted Bulldog Cinna Bunz. Erica's hobbies include fishing and horseback riding.
If you ever have a concern or question, please feel free to call us and talk to Erica. She will be happy to help in any way!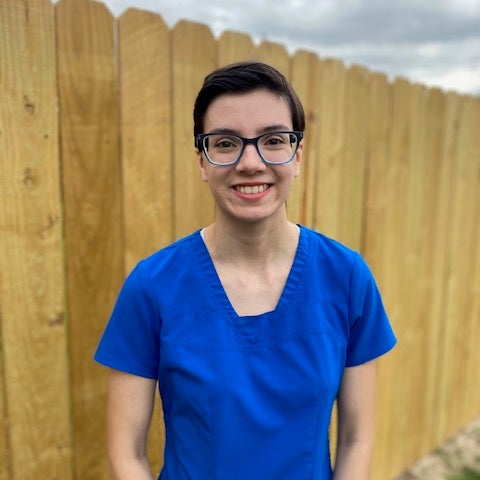 Catalina
Veterinary Technician
Catalina has been with us since June 2018. She finished her Vet Tech Program in 2016 at the Lone Star College in Tomball and has excelled in her field.
As our head Technician, she assists Dr. Marshall in all her surgeries, aids in rooms, helps the Kennel staff, and efficiently answers all caller questions. She adores all things animals, especially exotics.
Catalina is capable and talented in every task we ask of her, and her main goal/objective is to provide excellent care to your esteemed pet.
After a day of doing what she loves; Catalina goes home to her husband, 3 cats, 2 dogs and a community of Hermit crabs. She enjoys Movies, playing Video Games and improving/repairing her home.
Meet Catalina at your next appointment!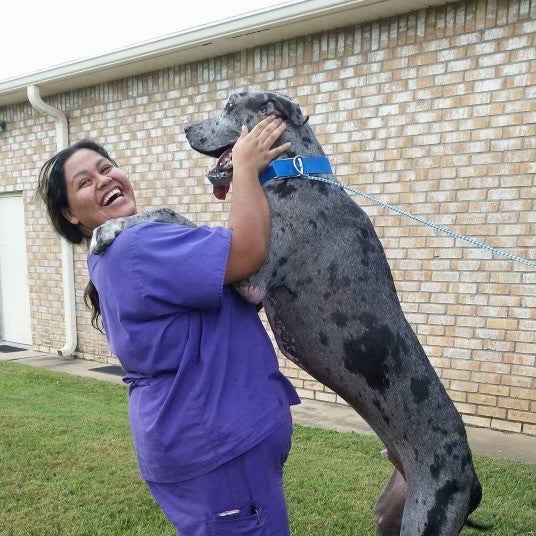 Sara
Lead Receptionist
Sara is another addition since 2016, bringing 7 years of animal experience she fits right into the Kleinbrook family. Sara has worked with all kinds of pets, from ferrets to turtles.
Sara began working as a veterinary technician for Kleinbrook then transitioned her skills to work as our receptionist. She works alongside our staff to provide the best possible care and attention to your furry companion by taking the time to answer your questions on the phone. She is eager to learn and helps in every department.
When she has accomplished all tasks requested, she goes home to 3 dogs, 7 cats, and her 3 kids. Her hobbies include nature walks and being a mommy.
Give us a call to chat with Sara regarding your pets' needs!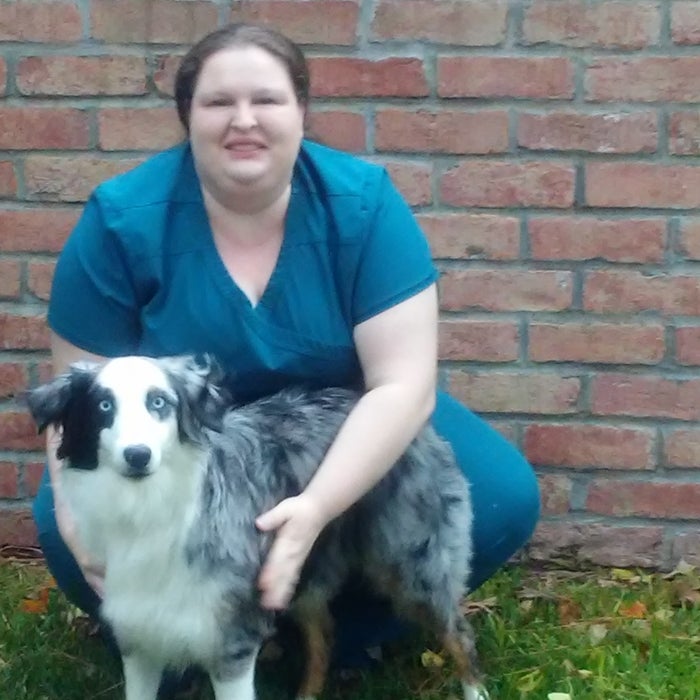 Lindsay
Technician Assistant
Lindsay is one of our dedicated assistants; she joined our team in May 2019. Lindsay has always loved all animals from the tiniest ant to the biggest African elephant. She has always done her best to care for any animal in need.
Bringing over 6 years of experience from pet resorts providing happy, comfortable boarding experiences for all sorts of animals, Lindsay brightens pets stay at Kamp Kleinbrook. Walking dogs, keeping the facility clean, and bathing animals are just a few of the many tasks Lindsay does throughout the day.
When she is not working, Lindsay enjoys taking her Australian Shepherd Zemi to dog parks where they both get to greet new friendly faces. Together they also enjoy going to the beach, relaxing and splashing around; Zemi's favorite game is fetch.
Lindsay delights in getting to see different breeds and seeing how happy pets are with their loving owners, so come on down and let her spoil your fur-babies at Kamp Kleinbrook!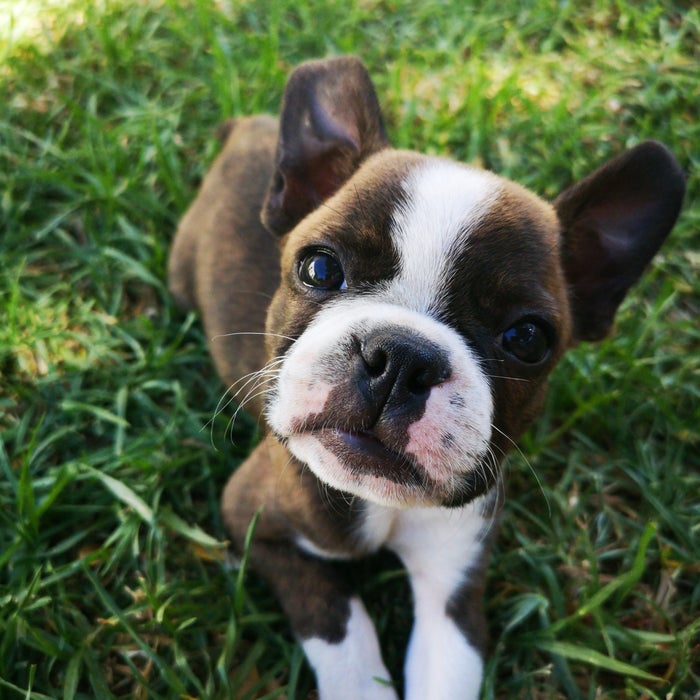 Brenda Lead Kennel Technician
Brenda has been one of our fantastic kennel technicians since January 2018. She has always had a love for animals and is driven to provide compassionate care for your pets. Throughout the years she has gotten over 10 years of experience taking care of dogs, cats, and birds. Brenda has earned a veterinary paramedic certificate, so she has to skills to care for boarding pets with medical problems.
She has an eye for detail and enjoys making the practice look spotless. When dropping off your fur-babies she will make sure your pet is comfortable and loved. She goes home to her sweet group of rescue pets. Brenda's hobbies include playing video games, drawing, and listening to music.
Come tour our boarding facilities with Brenda and meet the crew that will care for your fur-babies at Kamp Kleinbrook.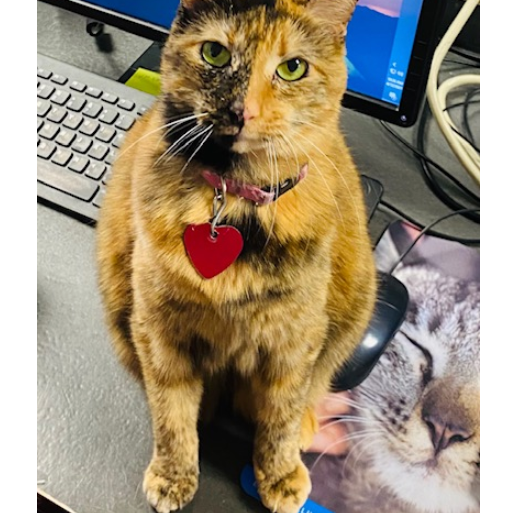 Fiona Hospital Cat
As a senior staff member, Fiona has been with Kleinbrook since 2010. She came in as a stray with a litter of kittens and after much love and care, all her kittens were adopted out but she stole the show and our hearts.
She is a very refined, sassy, sophisticated feline. Fiona spends most of her time sleeping in her basket at the Reception area, as well as demanding attention and affection from staff. Some of her favorite hobbies include playing with Laser Pointers, hunting the occasional office fly and roaming the building supervising the staff.
Fiona is our top security guard, the office Queen and our best paper weight. She patiently awaits your visit as her next admirer.